Blog.
Search
Blog.
Categories
Blog.
Archives
Interesting.
Pages
Priyavrat
.Thareja
Blog » 2007 » February
It's a Strange Eve,
On The Velentine Day
Feb 14, 2003
My knocked out Love.
I deeply adored you! Much From the core of my heart,
But that never made an ado for you to crack, sweet-heart.
Though valentine'ous threats had'me greeting with bloody spears.
Yet continued I, to love you, with no fears and nil peers.
However to breach that gap, my desire pre-empted farther,


Read More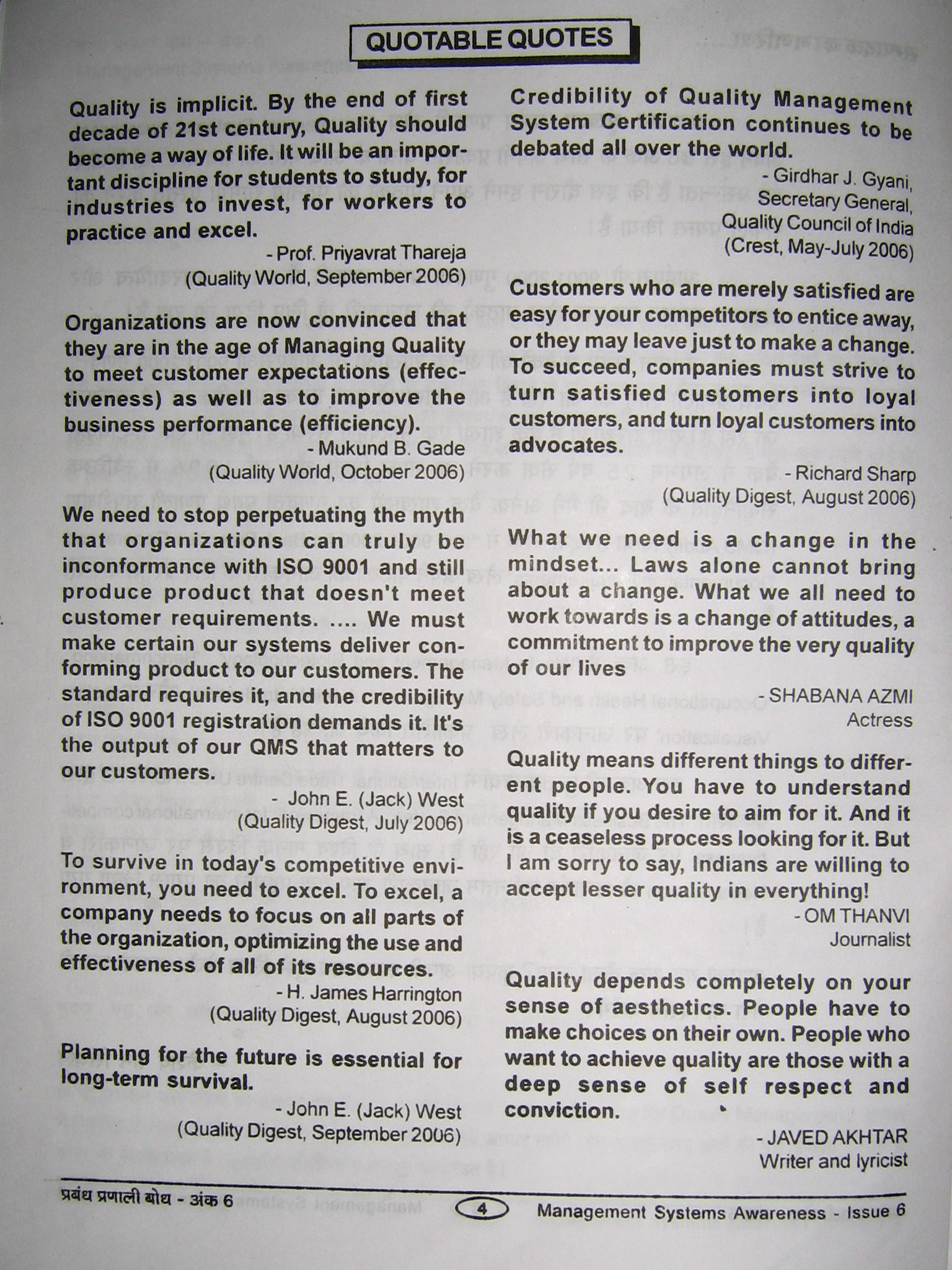 Quality is Implicit. By the end of First decade of 21st century, Quality should become a way of life. It will be an important discipline for students to study, for industries to invest, and for workers practice and excel.
Published in Quotable Quotes page,
Management Systems Awareness, Issue 6
NCQM (National Centre of Quality management, Ajmer),
Excerpted from article in 'Quality World', Sept 2006
Also look for posts of Shabana Azmi, Bollywood actress, Girdhar J Gyani (Quality Council of India, QCI etc), John E (Jack) West (Quality Digest etc in same jpg pic.