Blog.
Search
Blog.
Categories
Blog.
Archives
Interesting.
Pages
Priyavrat
.Thareja
Blog » Pages, Quality, Technical, General, Management, Publications » Quotable Quotes in Press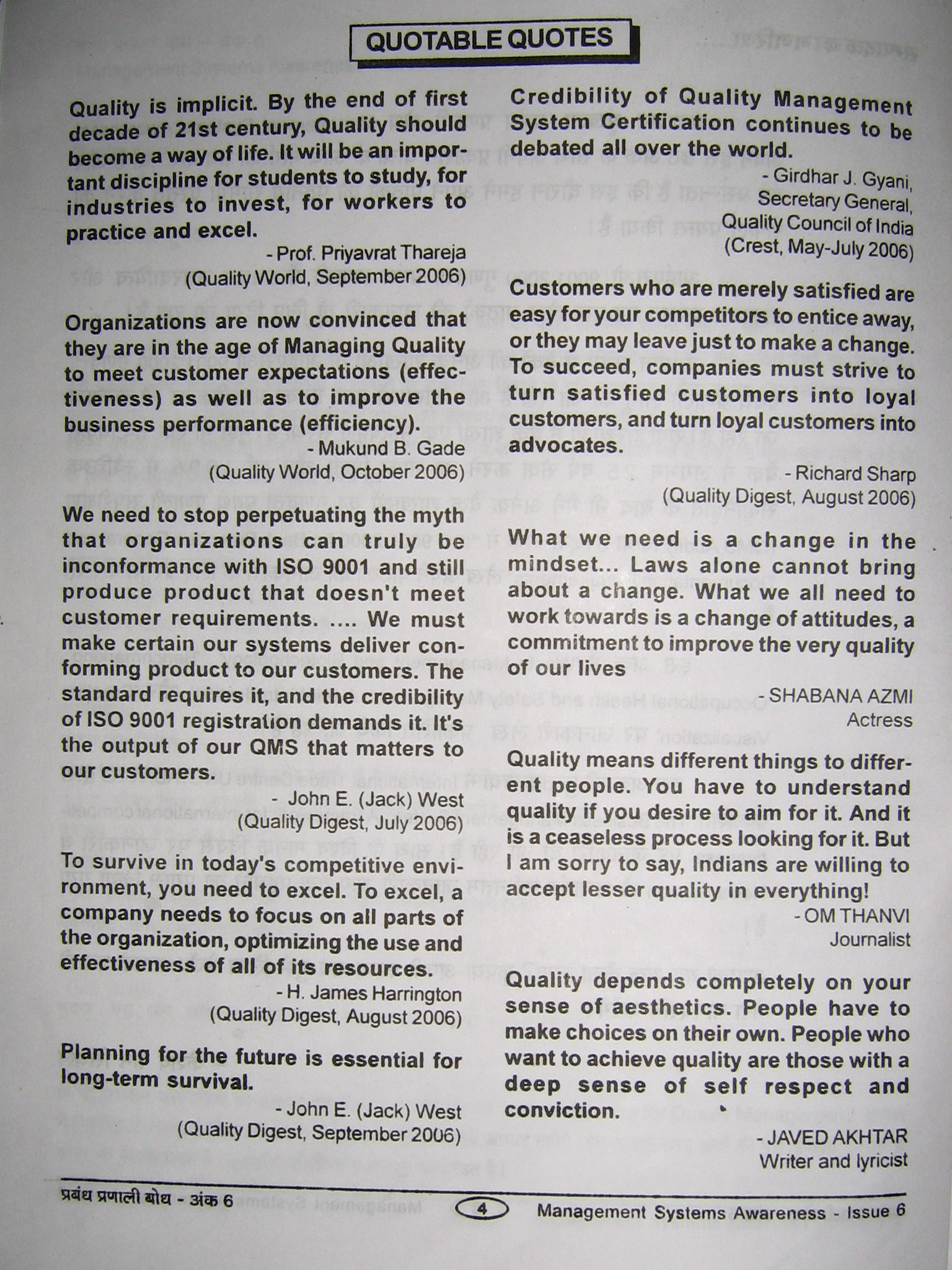 Quality is Implicit. By the end of First decade of 21st century, Quality should become a way of life. It will be an important discipline for students to study, for industries to invest, and for workers practice and excel.
Published in Quotable Quotes page,
Management Systems Awareness, Issue 6
NCQM (National Centre of Quality management, Ajmer),
Excerpted from article in 'Quality World', Sept 2006
Also look for posts of Shabana Azmi, Bollywood actress, Girdhar J Gyani (Quality Council of India, QCI etc), John E (Jack) West (Quality Digest etc in same jpg pic.
1 Comment »
One Response to "Quotable Quotes in Press"
RSS feed for comments on this post. TrackBack URI
Leave a comment
You must be logged in to post a comment.