Blog.
Search
Blog.
Categories
Blog.
Archives
Interesting.
Pages
Priyavrat
.Thareja
Blog » Pages » happy new year 2014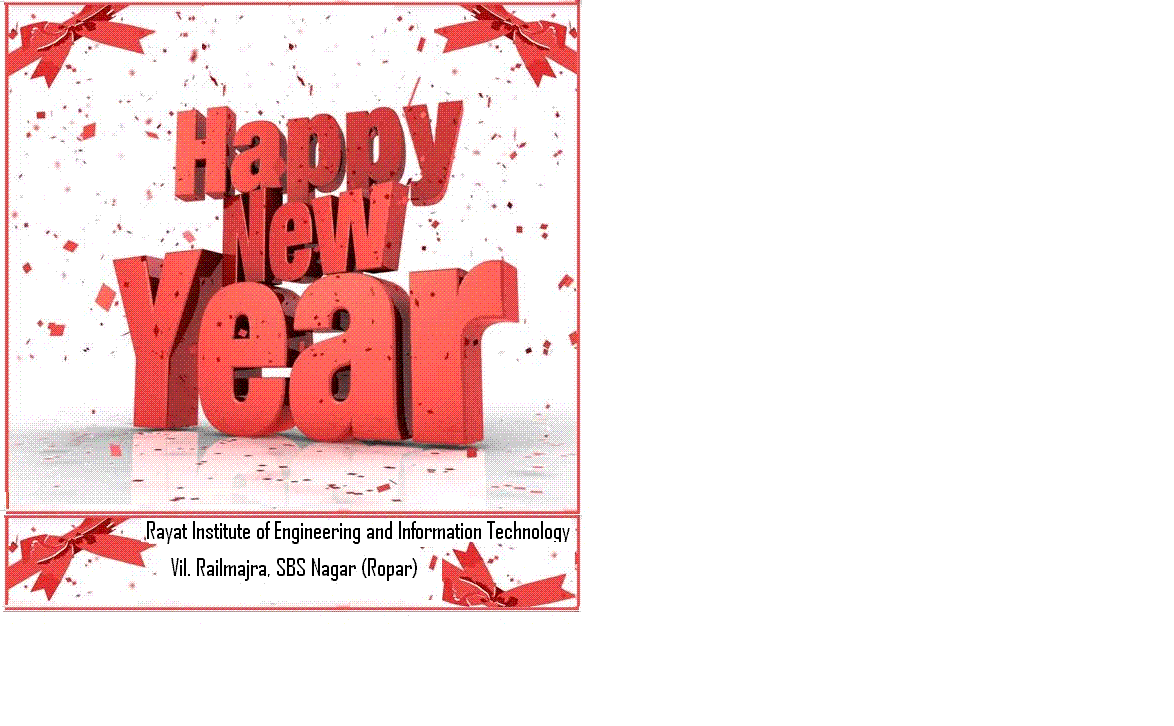 Eve of year reminded of new reslutions,
amidst the joyous celebrations,
Of the challenges and tasks of Circa 2014,
Pray, God bestows on us all His kind blessings,
And you emerge stronger and successful than ever before.
Wishingly,
Prof Priyavrat Thareja
Director-Principal
Rayat Institute of Engineering and Information Technology
Ropar
- Posted on January 1st, 2014 in
Pages
| 2,507 Views |
1 Comment »
One Response to "happy new year 2014"
RSS feed for comments on this post. TrackBack URI
Leave a comment
You must be logged in to post a comment.